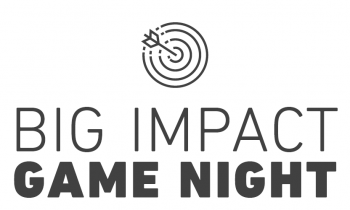 Join BBBSCI's Young Professionals Advisory Board for Big Impact Game Night!  
This free event on Thursday, November 2 from 5-7pm at Ricochet is open to anyone who is interested in learning more about BBBSCI. Enjoy an evening of games, refreshments and fun while we share how you can become a Big and make a difference in Des Moines.
We also invite current Bigs to attend and to bring your friends and co-workers! Please RSVP here. Please note: guests must be 18 years old or older to attend. Hope to see you there!