Big Brothers Big Sisters of Central Iowa (BBBSCI) is pleased to welcome Danielle Kuhn as the Volunteer and Recruitment Coordinator.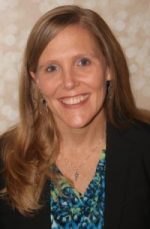 Danielle joined BBBSCI as the Volunteer and Recruitment Coordinator in January 2019. Danielle brings both corporate and non-profit experience to BBBSCI. She has volunteered for United Way of Central Iowa, Make-A-Wish Iowa, Center for Social Ministry and Joppa. On the corporate side, she has worked many years for FBL Financial Group and has worked for Principal Residential Mortgage and Ernst & Young.
She grew up in Des Moines and has spent much of her life volunteering at church and a variety of health and human services organizations while maintaining a career in the finance and insurance industry. Danielle enjoys spending time with family and friends, traveling, hiking and other outdoor activities when the temps are warm. She is also excited to volunteer at BBBSCI as a Big Sister.
Danielle can be reached at [email protected] or 515-288-9025 x227.