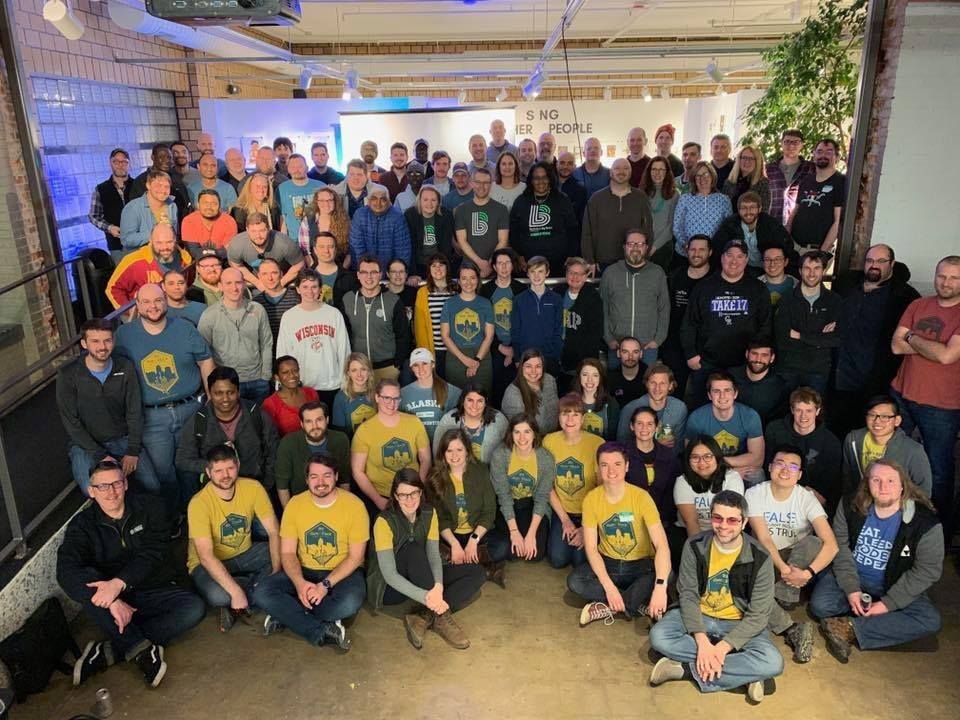 On February 21st – 23rd Big Brothers Big Sisters of Central Iowa (BBBSCI) participated in dsmHack's Des Moines Charity Hack, a 48-hour event where area technologists donate their time and partner with local nonprofits to help them solve their technical problems. BBBSCI was one of 11 nonprofits chosen for this years' hackathon. A group of nine technology professionals assisted BBBSCI in converting its long, paper-heavy volunteer enrollment process into an all-in-one online form. Danielle Kuhn, BBBSCI's Volunteer and Recruitment Coordinator, commented:
"Our new solution will allow volunteers to access all enrollment forms electronically and track their progress toward becoming a Big in our Community-Based Program. For our internal process, it will eliminate several manual steps, reduce the amount of paperwork retained, and make it easier to review and report on volunteer status. We will still make personal connections which help us get to know volunteers, enabling us to make the best, healthiest matches for both our Bigs and Littles."
While this system isn't live yet, BBBSCI hopes to launch it soon. Look out for the announcement of the new system through our Facebook and Instagram accounts.
A huge thank you to dsmHack and all of the area technology professionals that made the event a success! We're looking forward enrolling more volunteers who will help defend the potential of youth in our community. Interested in becoming a Big? Sign up here or contact Danielle Kuhn at [email protected] or 515-288-9025 X227.