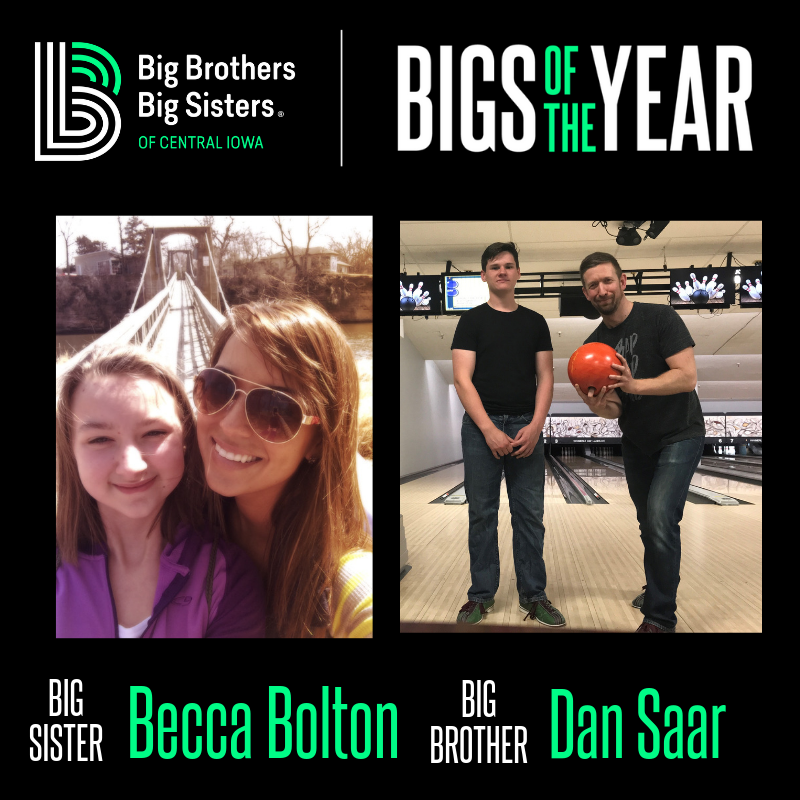 Congratulations to Big Brother Dan Saar and Big Sister Becca Bolton for being named Iowa Bigs of the Year!
This honor speaks highly of their selfless dedication and the profound impact they have had on their Littles.
Dan and his Little Brother Robby have been matched for over 10 years; and Becca and her Little Sister Stephanie have been matched for over 6 years. They have both spent significant time with their Littles, enhanced their self confidence and helped them achieve education success. We are so grateful for Dan and Becca. They are true Defenders of Potential!