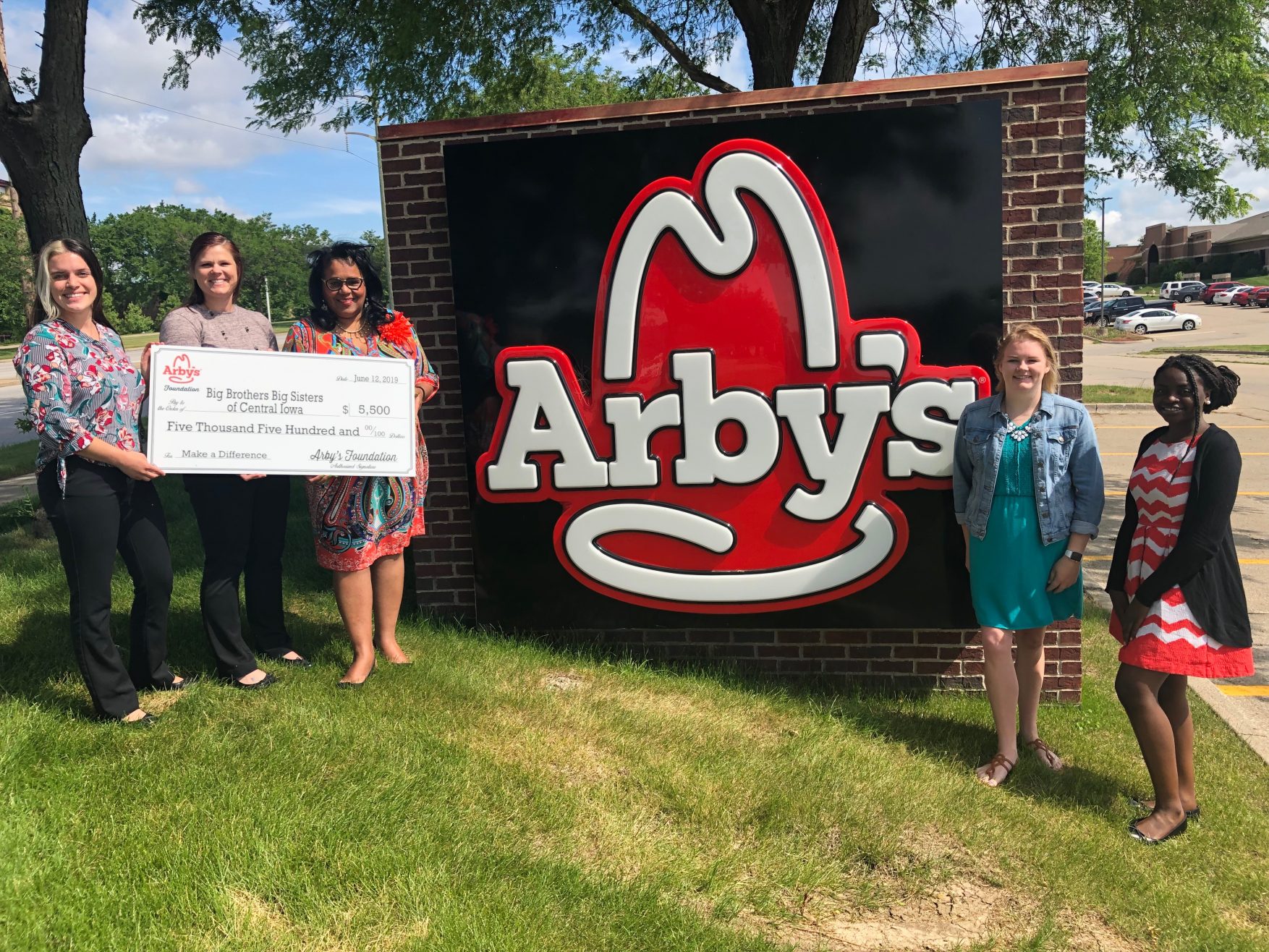 A BIG thank you to the Arby's Foundation for their recent support of Big Brothers Big Sisters of Central Iowa's School-Based Mentoring Program. With the support of the Arby's Foundation, BBBSCI is able to create and support one-to-one mentoring matches that ignite the power and promise of youth.
The Arby's Foundation, the independent charitable arm of Arby's, helps America's kids dream big and pursue their dreams with confidence. Building on a philanthropic heritage that has contributed nearly $90 million to youth-related causes since its inception in 1986, the Arby's Foundation is committed to helping kids fuel, expand and pursue their dreams by focusing on childhood hunger, youth leadership and career readiness initiatives. To learn more about how Arby's and Big Brothers Big Sisters is working to end the wait for America's youth, visit http://thebigwait.org/.
We're so grateful for this national partnership that allows us to provide mentors to youth in the central Iowa community.