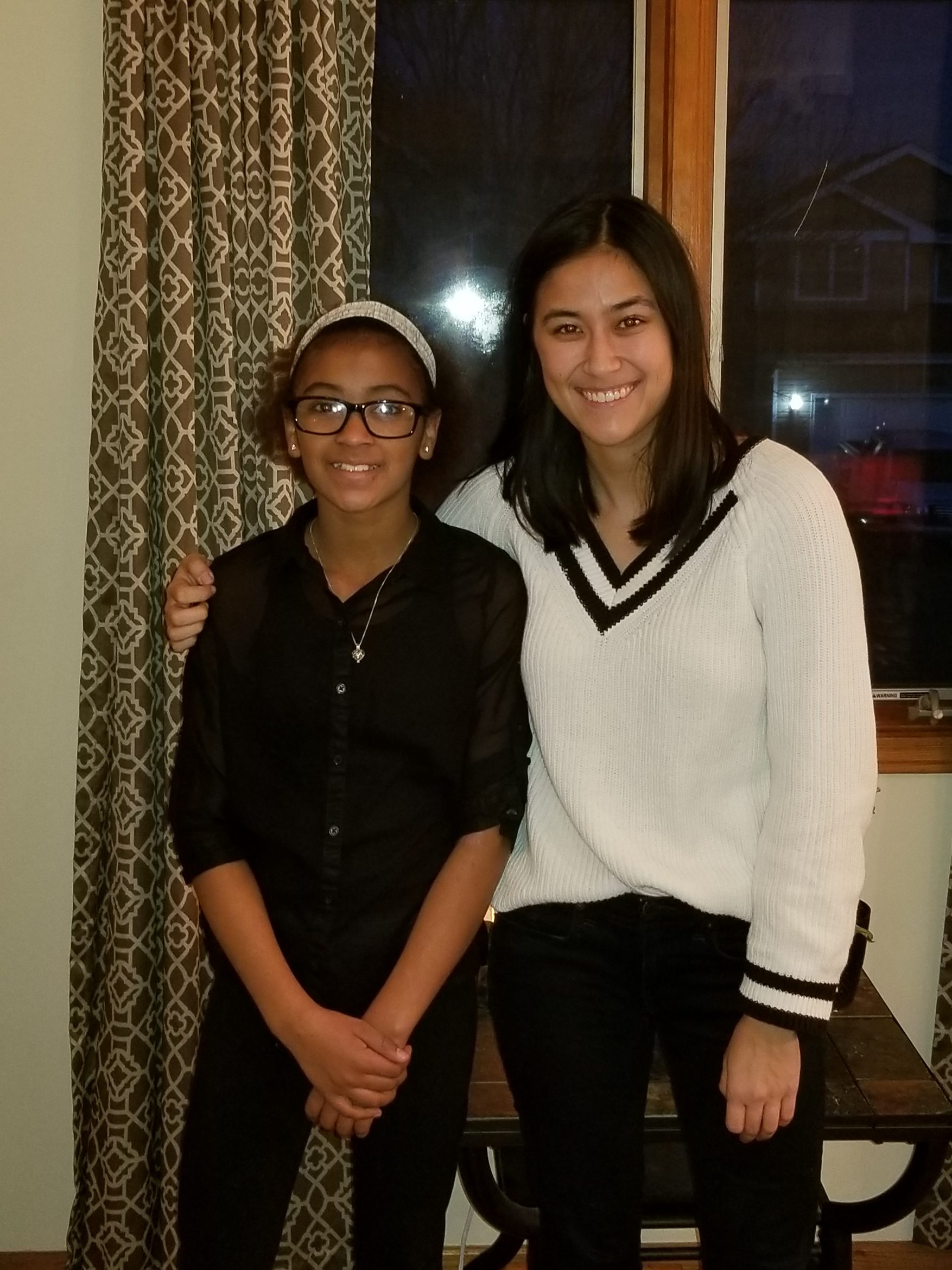 Big Sister Brenna Fujimoto has been matched with her Little Sister Ali for 1½ years through the Community-Based Mentoring Program. Brenna has found that the time that she has spent as a Big Sister to Ali has been very enjoyable and quite rewarding. Brenna enjoys hearing about Ali's day as well as about all the important things that are going on in her life. Ali has taught Brenna many things over the short time that they have known each other. Brenna is looking forward to what is in store as their relationship grows.
Brenna was fortunate to have a lot of people in her life over the years who have helped her. She feels incredibly lucky to have had so many supportive people to turn to and lean on over the years. Brenna came to realize the value of having someone to lean on and be a steadying force in your life. This realization contributed to her desire to become a Big Sister. This gives her the opportunity to be a go-to person and impactful force for another person and learn from each other.
Brenna said that Ali enjoys most the one-to-one time the sisters spend at Brenna's home cooking together. The sisters also have enjoyed outings to the Des Moines Playhouse, attending art classes and making their own art creations together. Brenna has enjoyed the activities they have shared together, however just being a part of Ali's life has been the most fulfilling experience.

Would you like to become a Big like Brenna and empower youth in Des Moines? Please contact Danielle Kuhn, Volunteer & Recruitment Coordinator, at [email protected] or 515-288-9025 x227 for more information.