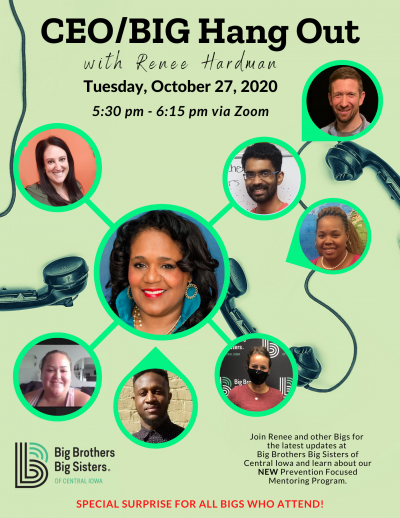 Bigs, you're invited to a special Zoom call with BBBSCI CEO Renee Hardman.
We are excited to share that the 2nd CEO/Big Hang Out will be Tuesday, October 27 from 5:30 to 6:15 pm via Zoom.
Bigs, join Renee for the latest updates at BBBSCI and learn about our NEW Prevention Focused Mentoring Program. Please RSVP by clicking here.