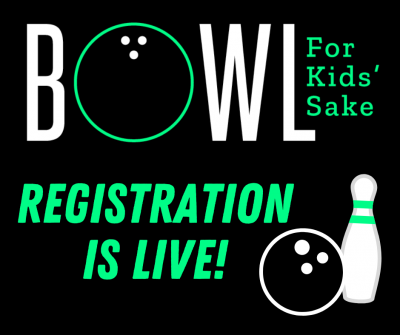 IT'S TIME!
Grab your friends, family, and co-workers and form your Bowl For Kids' Sake team today!
Join us this April for two hours of SOCIAL DISTANCED bowling, pizza, beer, prizes and the most fun you'll ever have in rented shoes!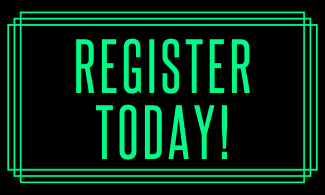 We are proceeding with care and caution for our 28th annual Bowl For Kids' Sake event. It may not look exactly like past bowling events, but we're optimistic that we'll be able to hold a fun and safe event that is consistent with current prevailing safety guidelines.
Due to the pandemic, we worked with local bowling centers to secure a variety of event dates throughout the month of April to allow for social distancing with fewer bowlers at each session. Bowling teams will also be bowling every other lane.
Not comfortable bowling in April? No problem! Select the "Bowling Voucher" option from the bowling session dropdown when creating your team. We will then be in contact with you to give you a complete bowling kit for your team to bowl later in the year at your own convenience with all the benefits that you would have previously received.
When you Bowl For Kids' Sake, every game benefits Big Brothers Big Sisters of Central Iowa.
Every dollar raised at Bowl For Kids' Sake provides support for youth mentoring programs and defends the potential of youth in Central Iowa.
We are a force for change and our future is BIG. Together, we are Defenders of Potential.
Sponsorships for the event are available. For more information, contact Emily Kriegel at [email protected] or call 515-288-9025 x235