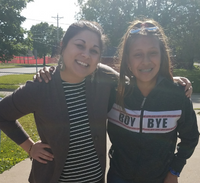 Congratulations to Iowa Big Sister of the Year: Phonsavanh Lovan Sullins!
The match relationship between Big Sister Phonsavanh and Little Sister Deontay is a special bond tested by a series of life challenges. As Deontay faced socio-economic obstacles and other family trauma, Phonsavanh grew to become an outlet and "non-judgmental voice" in her Little Sister's life.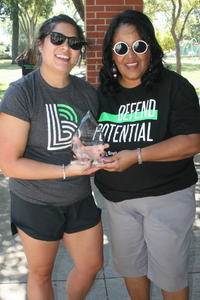 Over time they developed an "accepting you for who you are" understanding of each other. This in turn created a sense of trust by Deontay that made her comfortable in opening up about some of the family trauma and difficult decisions made in her life. Phonsavanh's Little Sister began to listen and became accepting of the advice Phonsavanh was sharing with her.
Phonsavanh is a naturally resilient person and she fostered resiliency skills in Deontay's life. Deontay has developed accountability in her evaluating where she is today and in making plans for the future.
Phonsavanh has had a BIG impact on BBBSCI. She also volunteers as co-chair of the Match Activities Committee and helps bring cultural competency training opportunities to other Bigs.
Thank you, Phonsavanh, for being an outstanding mentor!