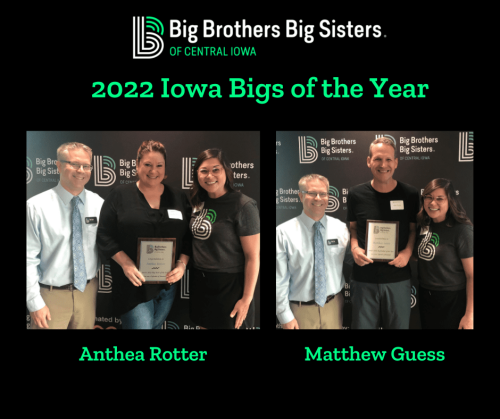 Congratulations to our Iowa Big Sister of the Year- Anthea Rotter and Iowa Big Brother of the Year- Matthew Guess! We honored Anthea and Matthew for their outstanding service as Bigs at our Defenders of Potential Celebration in June 2022.
Anthea has been matched with Little Sister Maryona since 2017, and Matthew has been matched with Little Brother Tedrick since 2014.
Anthea and Matthew each shared why being a Big is important to them.
Thank you for Defending Potential, Anthea and Matthew! Learn how you make an impact by becoming a Big.