Big Shots Golf
Get into the swing of mentoring!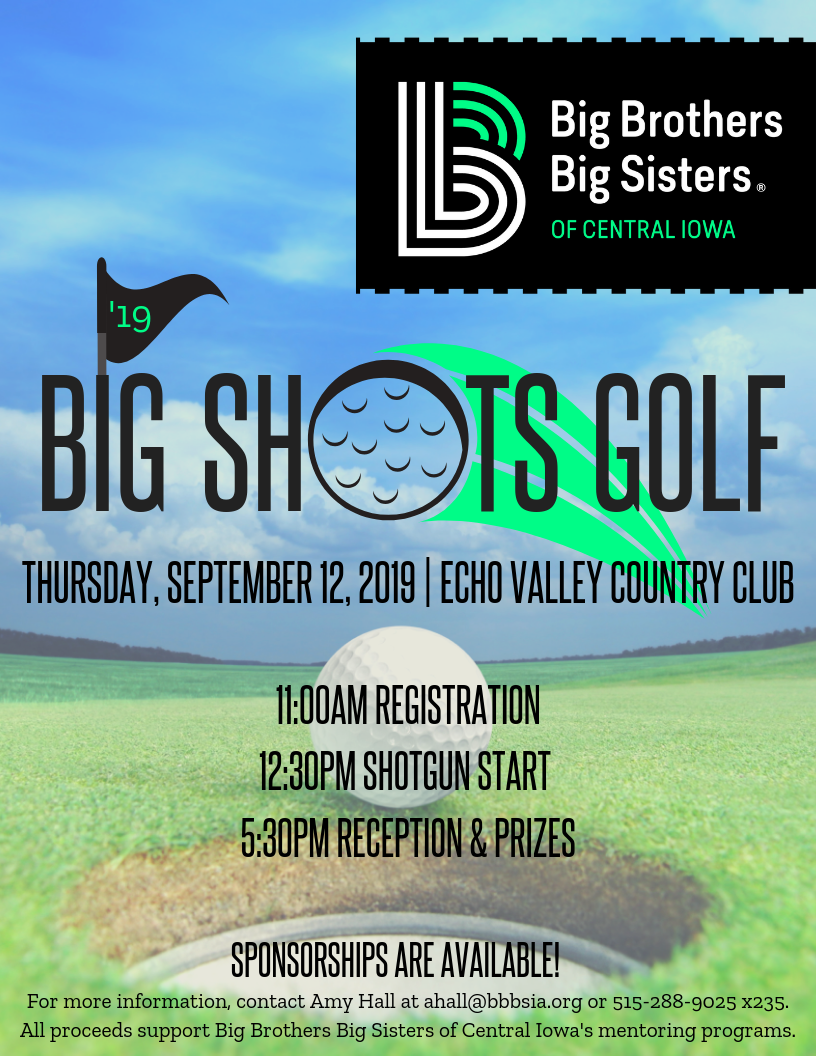 This important event helps raise funds for the youth mentoring programs at Big Brothers Big Sisters of Central Iowa. Every kid has potential – and YOU can make a big difference. We'd love to see you at this year's Big Shots Golf event and hope you can join us!
Sponsorships for the event are available, starting at $2,500. Please contact Amy Hall, Events & Volunteer Management Coordinator, at (515) 288-9025 x235 or  [email protected] for more information.
Potential. Every kid has it. And you can make a big difference.
Through our Community-Based, Workplace and School-Based Mentoring Programs, Big Brothers Big Sisters of Central Iowa inspires our youth to achieve their biggest potential. Your support of this event makes it possible for our caring adult mentors to positively impact the lives of young people in our community, helping them gain the knowledge, skills and motivation to reach their full potential.
A special thank you to our 2019 sponsors- many more to come.