2022 Defenders of Potential Celebration
Presented by Koester Construction, Lincoln Savings Bank, and Nationwide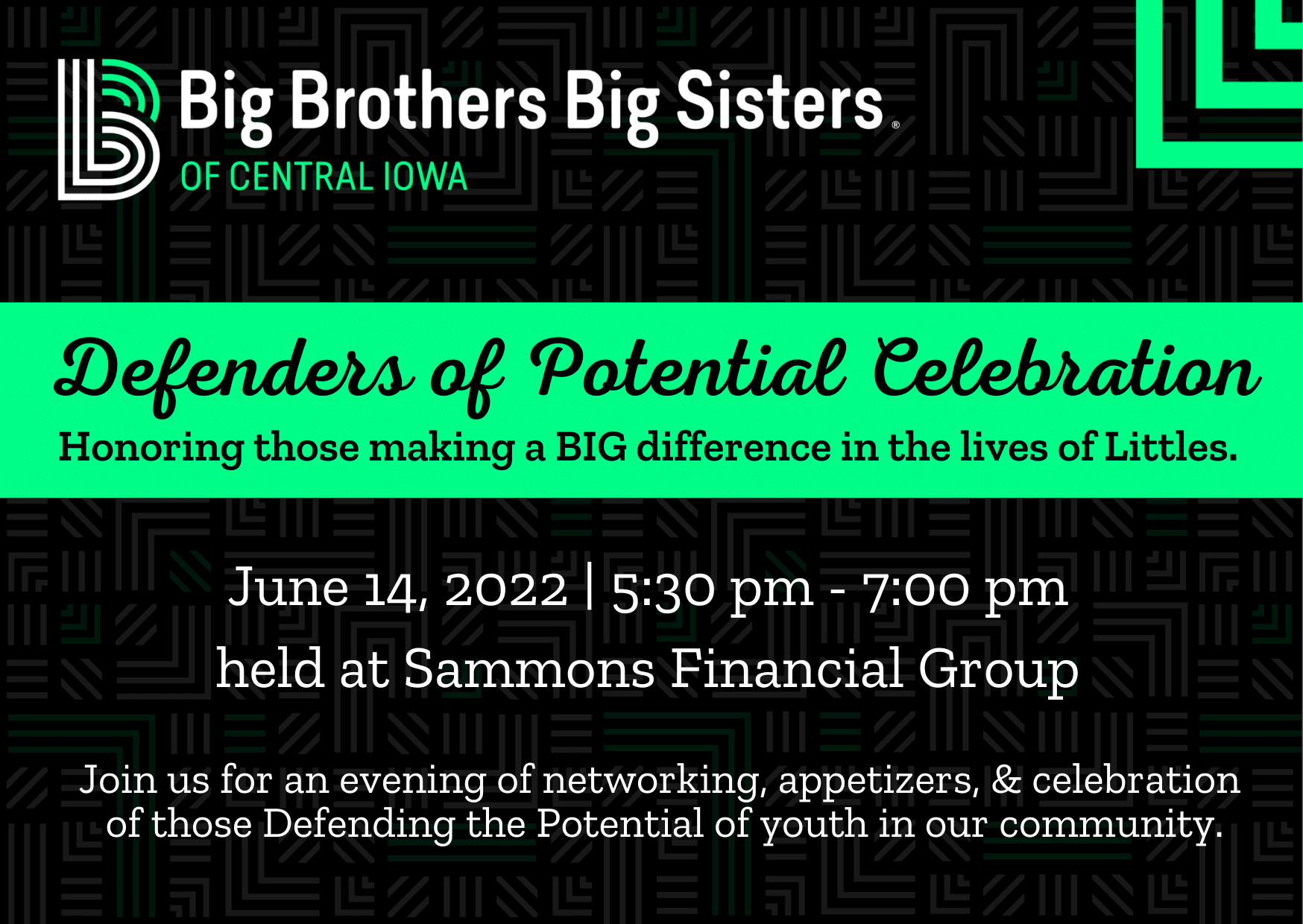 Honoring those making a BIG difference in the lives of Littles
We are excited to announce the date of our Defenders of Potential Celebration: Tuesday, June 14 from 5:30 pm to 7:00 pm at Sammons Financial Group.
In the past we have recognized our graduating Seniors at a breakfast. We are planning to celebrate their accomplishments again this year and also expand the event to recognize and thank our Bigs, Workplace Program sites, and other supporters.  The event will be in late afternoon/early evening rather than a breakfast event.
The evening will consist of networking, appetizers, and celebration of those Defending the Potential of youth in our community.
Thank you to our presenting sponsors, Koester Construction, Lincoln Savings Bank, and Nationwide.
Thank you to our in-kind sponsor, Sammons Financial Group.
Please note, this event is invite-only.
For sponsorship opportunities or questions, please contact:
Carol Millar, Events Support Coordinator/Office Assistant
Big Brothers Big Sisters of Central Iowa
(515) 288-9025 x241 | [email protected]