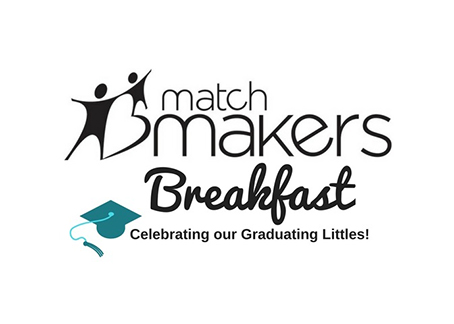 Join Big Brothers Big Sisters of Central Iowa and Lincoln Savings Bank as we celebrate our 13 Littles graduating from high school at our 3rd Annual Match Makers Breakfast.

Hear inspiring stories about our graduates as you enjoy a light breakfast at the beautiful and historic World Food Prize Hall of Laureates. There will be an opportunity to enroll in Match Makers, our monthly giving program, that provides ongoing, predictable support for the 550+ matches currently being served.
Thank you to all of our sponsors! If you or your company is interested in sponsoring this special event, please contact Director of Donor Relations Kyn Hedrick at [email protected] or 515-288-9025 x224.