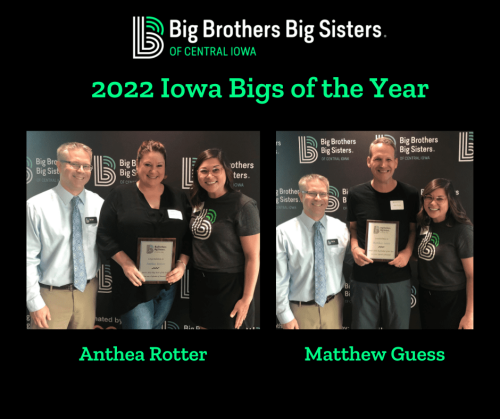 Congratulations to our Iowa Big Sister of the Year- Anthea Rotter and Iowa Big Brother of the Year- Matthew Guess!
Anthea has been matched with Little Sister Maryona since 2017, and Matthew has been matched with Little Brother Tedrick since 2014.
Anthea and Matthew each shared why being a Big is important to them.
Thank you for Defending Potential, Anthea and Matthew! Learn how you make an impact by becoming a Big.