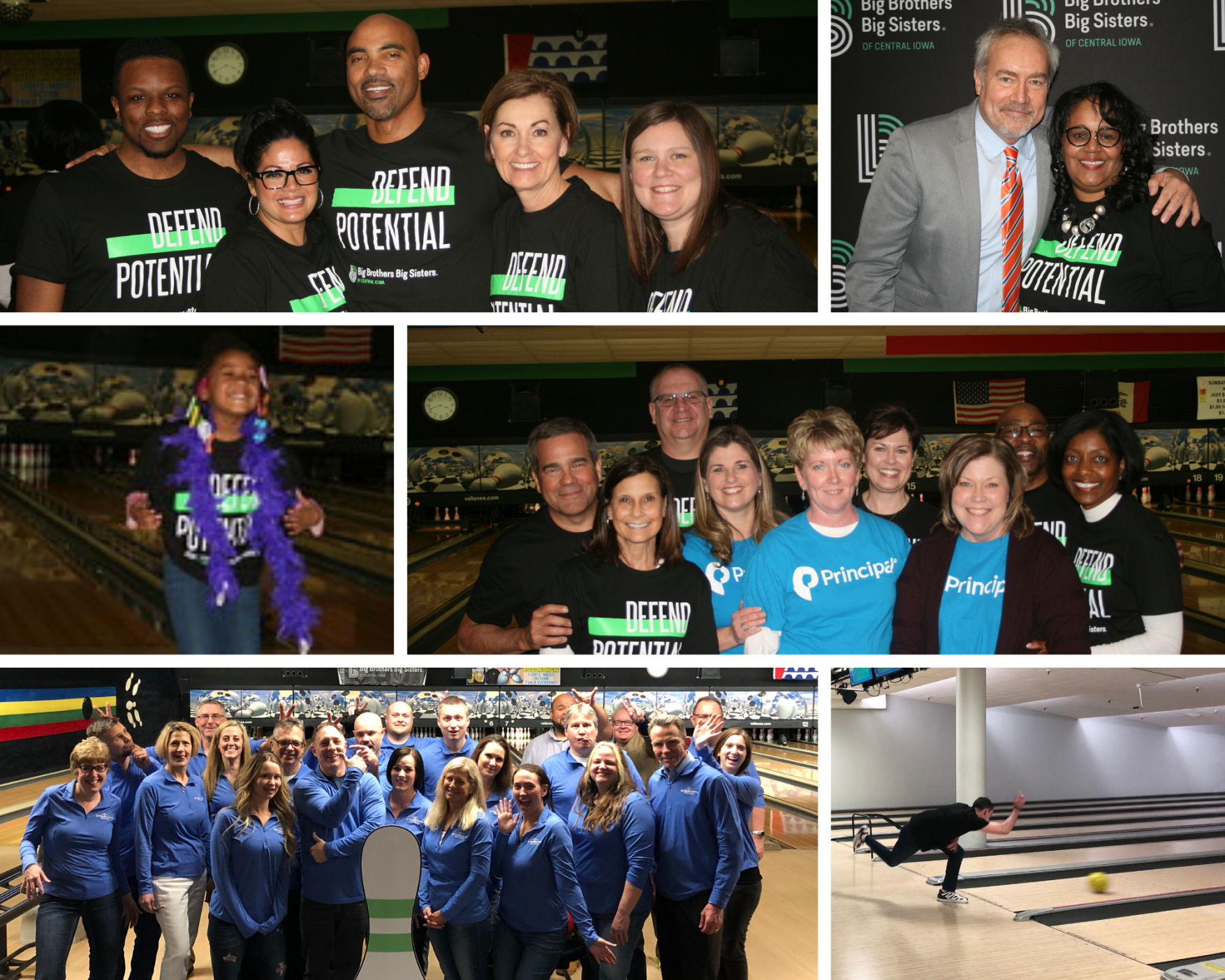 THANK YOU FOR BOWLING FOR KIDS' SAKE!
We are thankful to have spent this time with our community before social distancing became our new normal with the spread of the COVID-19 virus. We share these recent memories and fun photos to bring some joy to you. In the midst of this difficult time, we hope this message brings you a smile and reminds you of the positive impact you make for youth in Central Iowa. We are all in this together.

Our community came together in a BIG way to support youth who need a role model in their lives during our annual bowling fundraiser.
More than 700 bowlers participated in eight sessions held in early March 2020. Laughter and cheers filled the bowling centers as participants picked up spares, celebrated strikes, and threw an occasional gutter ball. Our charismatic emcees, including Lou Sipolt and Jackie Schmillen from We are Iowa; Kelley Moody, KCCI Channel 8 meteorologist; "Iowa Nice Guy" Scott Siepker (who is a mentor); and local actor and spokesperson, Steve Berry; made sure our bowlers had a great time while bowling for the benefit of youth.
Your engagement and participation in our event means so much to us, because you understand the importance of Defending the Potential of youth in our community.
We are grateful for the support of our generous Turkey sponsors, including Broadlawns Medical Center, Dean Snyder Construction, FHLB Des Moines, Hurd Realty, and Signature Commercial Real Estate. We also want to express our gratitude to The Weitz Company for recruiting a total of 15 sponsors to bowl together. Many individuals also gave generously during our 50/50 raffle and many teams surpassed their fundraising goal of raising $150 per bowler. Our board member and committee chair, Andy Hodges, gave his all and was dedicated to making this event a tremendous success. Your generosity empowers, encourages, and inspires youth to dream, think, and act BIG.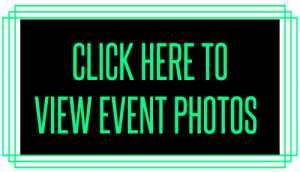 We are very grateful to have raised nearly $181,000 through this event. It is our largest annual fundraiser and supports our mission during an especially critical time for youth. Mentoring is more important than ever, and we invite you to continue to invest in keeping our Bigs and Littles connected.
Again, thank you for being part of the Big Brothers Big Sisters of Central Iowa family.