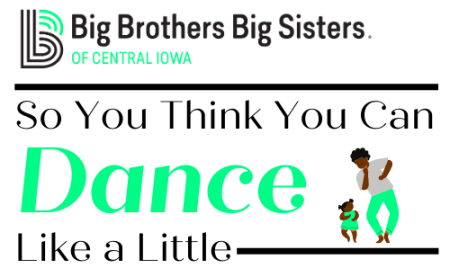 Due to the COVID-19 pandemic and the extensive involvement from youth and community leaders for Are You Smarter Than a Little?, we decided to postpone the 2020 event and instead introduce a new virtual "pop-up" event called, So You Think You Can Dance Like a Little. 

This event showcased dance moves from a few of our Littles along with a few area community leaders this past November. Dancers included Amanda Young with Bankers Trust; Ed McGill with McGill Junge Wealth Management; Lou Sipolt and Jackie Schmillien with Iowa Live – CW Iowa 23; Keesha Ward with Drake University sponsored by Nationwide; Littles: Gabby, Joscelin, Gracie, and Aaliyah Laurie; and our very own CEO, Renee Hardman. Congratulations to the winner: Ed McGill!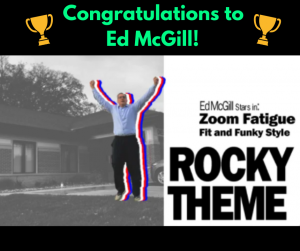 Thanks to all of our sponsors and voters, we raised close to $20,000 for BBBSCI mentoring programs! Special shoutout to Littles, Anthony and Alex, for emceeing our event. Please click here to watch the dance videos!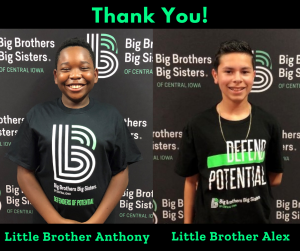 Interested in participating in next year's event? Please contact Emily Kriegel, Events & Volunteer Management Coordinator, at [email protected] or 515-288-9025 x235 for more information.