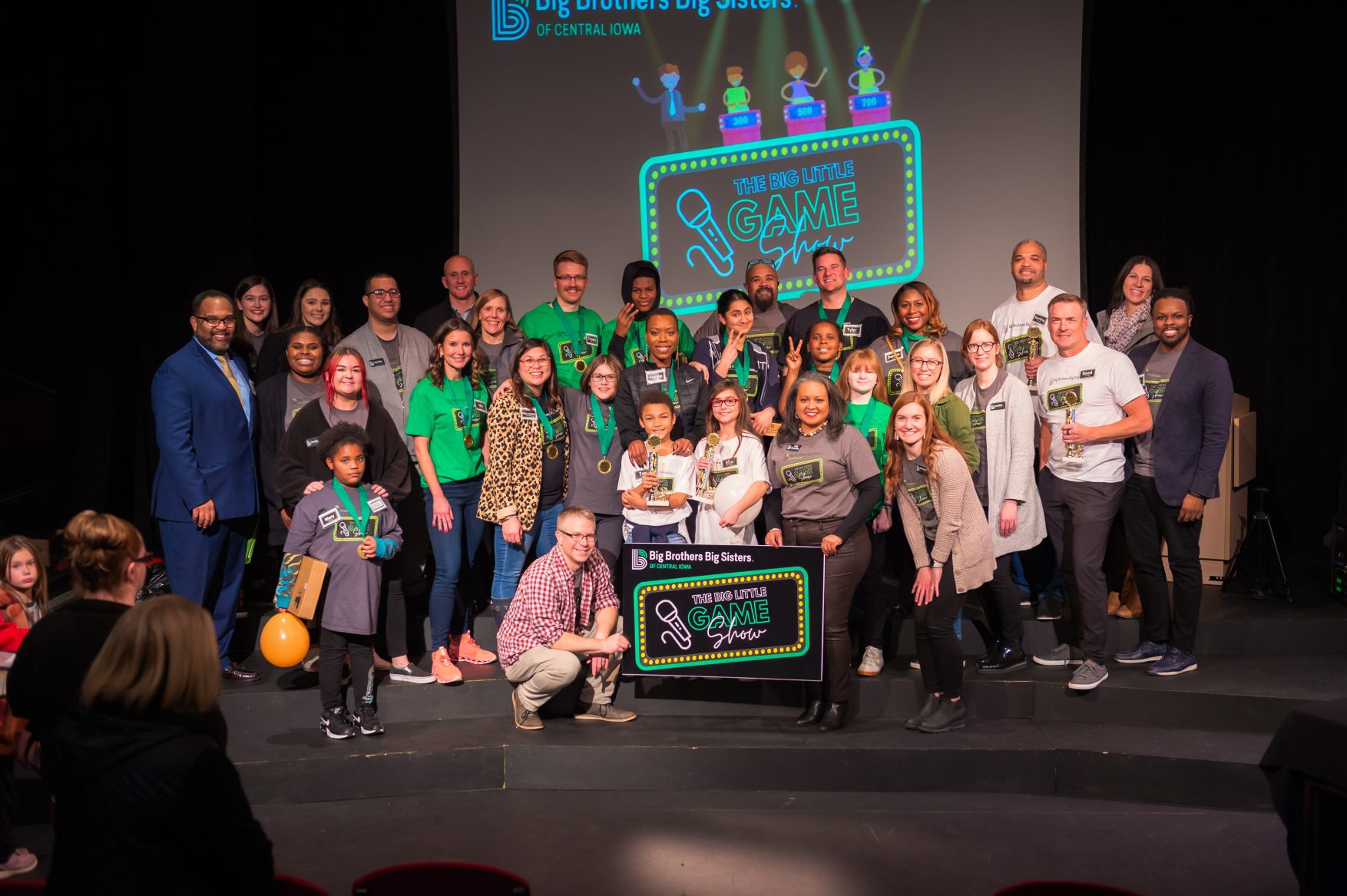 What an incredible evening for The Big Little Game Show on Tuesday, December 13, 2022 at Grand View University's Viking Theatre! Thank you to everyone who contributed to this inaugural event's success!
Our teams, made up of Littles, Bigs, and Community Leaders, did a fabulous job. We are excited to announce the winners:
1st: Team Together
-Reed Rinderknecht
-Sterling Smith
-Tre
-Ella
2nd: Team Defenders
-Tyler Dingel
-Phonsavanh Sullins
-Nikita
-Shaun
3rd: Team Potential
-Ida H. Wood
-Travis Gorsch
-JuJu
-Miya
4th: Team Bigger
-Deidre Williams
-Keesha Ward
-Jniala
-Sophie
BIG thank you's to:
-Our game show host: Marcus Mcintosh
-Our contestants: Littles, Bigs, and Community Leaders
-Our judges: Ashlee Vieregger and Skylar Mayberry-Mayes
-Our Final Answer Presenting Sponsor: Stine Seed Company; Match Sponsor: John Deere; Big Sponsors: The Wood Family and Paychex; and Little Sponsors: Bankers Trust Company and Dean Snyder Construction.
Please view event photos by A.Cannie Photography here. Learn how you can be part of The Big Little Game Show in 2023 by contacting Fund Development Officer- Emily Kriegel at  [email protected].